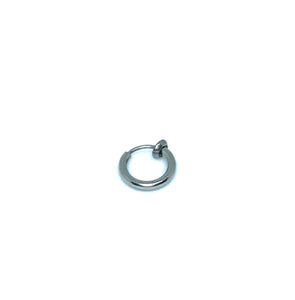 This comfortable faux piercing hoop has a hinge to make these extremely easy and comfortable to wear. This are sold as SINGLES, not pairs, as they can be worn on the lip, ear, nose, and more. 
Specifications:
- Material: 304 Stainless Steel
- Size: 12mm
- Strong and durable
- Waterproof
- Won't rust, tarnish, corrode, or stain
- Hypoallergenic
- Nickel free
- No maintenance
Visit the Hoops & Sleepers Collection for similar earrings.