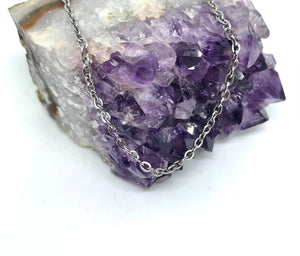 Make your necklace collection more versatile with a new stainless steel chain in the length of your choice! 
Specifications:
- Material: 304 Stainless Steel
- Length: 12", 14", 16", 18", 19.5", 22", 26", 30", or 36"
- All chains have a clasp so that you can add and remove charms. 
- Strong and durable
- Waterproof
- Won't discolour your skin
- Will never rust, tarnish, corrode, or stain
- Hypoallergenic
- Nickel free
- No maintenance
To build your own fully customized necklace or view other charms and chains to make an existing necklace more versatile visit the Jewelry Supplies Collection.