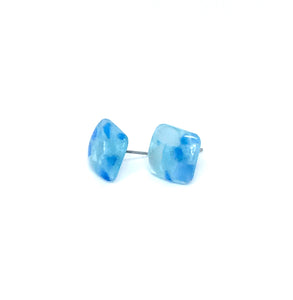 These unique and vibrant 12mm square studs are inspired by candy! 
Specifications:
- Material: Resin with a 304 Stainless Steel, Sterling Silver, or Acrylic (Non-Metal Setting)
- Size: 12mm 
- Strong and durable
- Waterproof
- Will never rust, tarnish, corrode, or stain
- Hypoallergenic
- Nickel free
- No maintenance

Visit the Square Stud Collection to see more earrings this size.
Visit the Acrylic (Non-Metal) Earring Collection to see more earrings for extremely sensitive.
For sizing, take a look at the Sizing Chart for Stud Earrings.