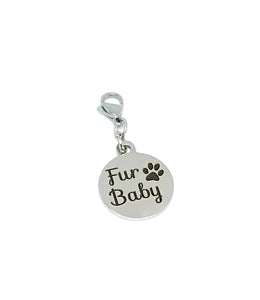 Grab some bling for your pet with this engraved stainless steel charm. It has a stainless steel lobster clasp for easy attachment. 
Specifications:
Clasp Material Material: 304 Stainless Steel
Charm Size: 19mm x 22mm
Charm Material: 304 Stainless Steel
Strong and durable
It will never rust, tarnish, corrode, or stain.
Waterproof
Hypoallergenic
Nickel free
No maintenance
Visit the Pet Collection to see more pet-inspired pieces.
For a custom pet collar charm, contact Tamara for a quote.