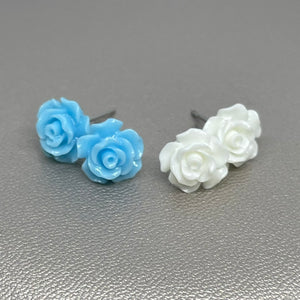 These gorgeous roses pair beautifully!

Specifications:
- Material: Resin & 304 Stainless Steel
- Size: 9mm Roses
- Strong and durable
- Won't rust, tarnish, corrode, or stain
- Hypoallergenic
- Waterproof
- Nickel and lead free
- No maintenance
Visit the Spring Collection for similar themed jewelry.
For sizing, check out the Sizing Chart for Stud Earrings.