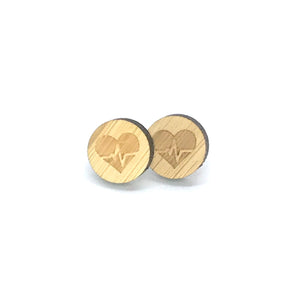 These unique wooden heartbeat studs are currently only available in stainless steel.
Specifications:
- Material: Wood Cabochon & 304 Stainless Steel
- Size: 12mm Wood Cabochon
- Strong and durable
- It's not recommended to wear wooden earrings in water as it may cause the wood to swell or warp.
- Hypoallergenic
- Nickel and lead free
Visit the Wooden Stud Collection to see similar earrings.